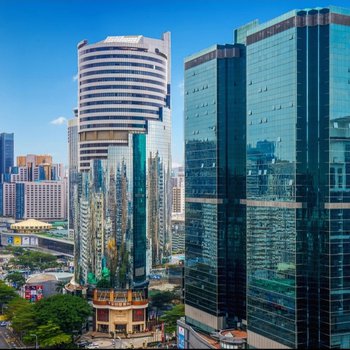 The Development Center Hotel is one of the newest hotels in Shenzhen, having been renovated in 2019.
The hotel is only 1km from Shenzhen Railway Station and 41km from Shenzhen Bao'an International Airport, giving guests a number of convenient transportation options. Transportation around the city is also convenient, with Guomao Metro Station within walking distance. Keeping busy is easy, with Jelly K Yinyuetai, Shengwu Jingying Guoji Lixiaolong Gongfu Association (shengwujingyingjiequandaoguan) and Tanling Shijing Kongbu Escape Room Experience Hall all nearby.
At the end of a busy day, travelers can unwind and relax in the hotel or go out and enjoy the city. This Shenzhen hotel offers parking on site.
Our guests consider this hotel to have excellent service. This hotel is a popular accommodation for guests traveling for business.